API Technologies Corp. is a market leader in the world of RF & Microwave Components and Systems
Spectrum Microwave Inc., an API Technologies company is a market leader in the world of RF & Microwave components and systems. API Technologies draws upon an extensive design library and a talented staff of experienced microwave engineers with backgrounds in amplifiers, mixers, filters, Oscillators, Synthesizers and systems. The company now is a single organization focused on providing a wide range of microwave solutions.
API Technologies is ISO 9001 quality certified company, designs, manufactures and markets a broad line of EMI/RFI filters and power products.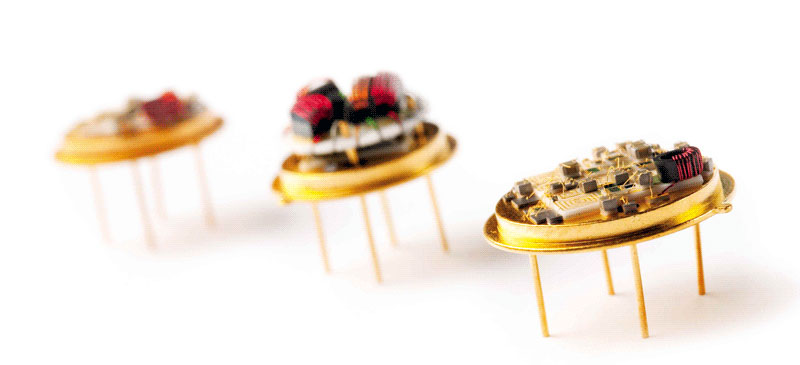 Microwave Solutions Products
Delay Lines
BAW, Coaxial, Steal Dispersive, LC, Saw Dispersive, Saw Non-Dispersive
Rotary Joints
Ultra Low Loss Designs, Long Life, 100% Testing, Custom Solutions, Environmental Conditions
Power Amplifiers
Utilizing both hybrid thick film and SMT technology, our power amplifiers draw from a wide range of leading edge semiconductors including: Silicon MOSFET, LDMOS, GaAs, GaN, and SiC.
SAW Oscillators

Rigorous Testing, Exceptional Phase Noise Performance, Value Added Features, Rich in Standard Features, Fixed Frequency SAW Oscillators Available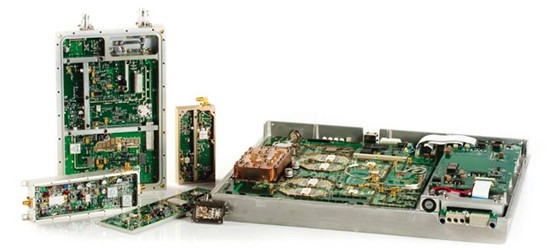 Microelectronic Solutions
Mixed Signal & Power, RF, Microwave & MMW, Optoelectronics & LED Illumination, 1553 Data Bus, Thin Film & SAW Fab, A/D & D/A Converters, PIN Diode Drivers
Capabilities of Space Level and Development & Manufacturing Level
Integrated Assemblies
IMAS & System Solutions, Oscillator Based, Filter Based, Signal Conversion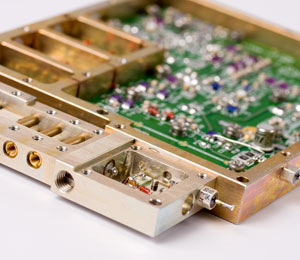 Microwave Filters
Design the perfect filter to fit your application!
Filters: Bandpass, Bandreject, Highpass, Lowpass, Diplexers, Triplexers, Multiplexers
Topologies: Lumped Element, Cavity, Tubular/Coaxial, Ceramic, Suspended, SAW Filters, Waveguide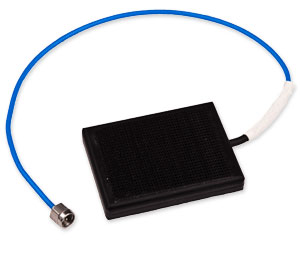 Antennas
Types: Patch, High-Gain Planar Array, Passive & Active Assemblies, Soldier Wearable, Aperture, Slots, Loops/Magnetic Dipole, Helical-Mono-Fiber, Bi-Filer, Quadra Filer, Custom Network/Balun, Spiral, Cavity Backed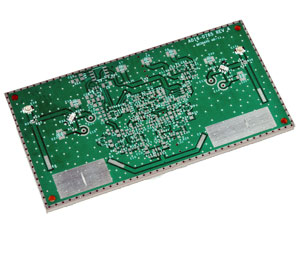 Mixers
Features: High Performance, Superior Quality, Attention to Detail, Optimization, Integrated Solutions
Product Solutions: RF Mixers, Communication Band Mixers, Octave Band Mixers, Multi-Octave Band Mixers, Ultra-Broadband Mixers, I/Q Mixer/Modulators Mixers, Image Reject Mixers, Frequency Doublers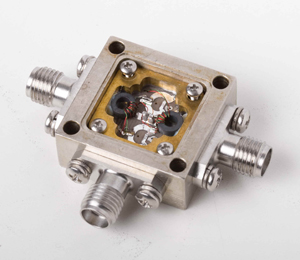 Filtered GPS LNA (Low Noise AMPS)
Optional DC Bias, High Gain, Custom Designs, High Selectivity, Nickel Plating
Products: Dual Band (L1 & L2) 5-16 VDC
Dual Band (L1 & L2) 16-32 VDC
Single Band (L1) 5-15 VDC
Single Band (L1) 16-32 VDC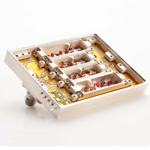 Switched Filter Banks
Improved VSWR, Less Passband Variation, Lower Insertion Loss, Reduced Component Count, Improved RF Shielding/Isolation, Higher Reliability
Product Solutions: 2-9+ Channel Banks
Filter Topologies

Cavity Filters
These TEM mode filters consist of inductively coupled short circuited stub resonators. Cavity filters are high Q structures for high selectivity, with very low passband insertion loss, which is important for receiver front end or high power transmit applications.

Ceramic Filters
Spectrum Microwave integrates Low Pass Filters into the designs for UltimateRejection Optimization. A Temperature Stabilizing Sponge can be utilized for harsh environments.

Lumped Elements
Lumped element filters consist of discrete capacitors and inductors soldered to a substrate in various schematic configurations. These compact designs are particularly suitable for applications where size is critical.

Tubular Filters
Spectrum Microwave tubular filters provide relatively high unloaded Q's in a moderate package size. Due to their mechanical configuration, tubular filters have inherently broad stopbands with very high attenuation levels.

Waveguide Filters
Waveguide bandpass filters consist of half wavelength resonant cavities coupled by capacitive or inductive irises. These extremely high Q structures provide very low passband loss and steep attenuation skirts.

Suspended Substrate
Suspended substrate have an increase is unloaded Q which results in lower passband loss than conventional stripline filters. In addition, the lack of dielectric surrounding the circuit makes the filter less sensitive to ambient temperature variations.
API Technologies filters are ideal for use in more powerful, high amperage circuits and are suited to perform in telecom and industrial environments. EMI/RFI power filters may be used in various industries including the medical, telecommunications, computer and general industrial areas.
Specific applications include cellular base stations, traffic control systems, telephone switching equipment, UPS, power supplies, industrial controls and welders, and servers.
API Technologies has designed components to fully comply with MIL-PRF-38534  as well as for Space and other hostile environments.  The operating frequency range stretches from DC up to 50 GHz.