---
AR Modular RF is a global leader in Broadband, Sub-Band and discrete frequency non-EMC RF amplifiers and amplifier systems. Its products are used in military communications, electronic warfare, homeland security, high-tech medical equipment, and more. AR Competitive Edge products supply a multitude of unique RF solutions to companies around the world..
AR Modular RF is a leading supplier of military amplifier systems and accessories, providing booster amplifiers and embeddable modules for tactical military radios covering the HF, VHF, UHF and L bands (30 MHz– 1.9 GHz frequency range). They're available from 12 – 3,000 watts and are ideal for CW, pulse, over-the-horizon, foliage penetration, Doppler and Phased Array radar applications.
AR amplifier modules & systems have been on the front lines, in the toughest battle conditions and they're highly reliable. They're not only tough & dependable, they're lightweight and easy to use.
Product Overview:
AR Modular RF provides power amplifiers for a wide range of communications frequencies.
AR-50 "Tactical Booster Amplifier" selected in the V-22 Osprey Upgrade.
AR Modular RF, a world class manufacturer and solution provider of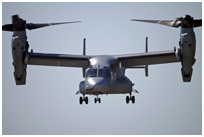 RF amplifiers, systems and modules, has been selected as the top choice to upgrade a growing fleet of V-22 Osprey onboard aircraft communications amplifiers.
The latest technology of the AR-50 "Tactical Booster Amplifier" increases the V-22 Osprey abilities to defeat air-to-air and ground-to-air threats by enhancing the communications capabilities. In addition, the AR-50 "Tactical Booster Amplifier" is a JITC Certified AR Modular RF amplifier that is compact, lightweight, and exceeds the aggressive shock and vibration requirements even when directly mounted to the airframe. In hostile environments where dependable mission-critical communications is essential, the AR-50 provides an even more compelling value and outperforms all expectations.
For more information on AR Modular products please contact us at marketing@pamir.com