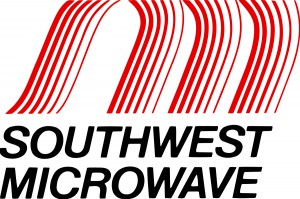 SOUTHWEST MICROWAVE is the leader in hi-performance microwave products for microwave and millimeter wave applications.
Founded in 1981, Southwest Microwave's initial products were perimeter intrusion detection systems and 23 GHz wireless CCTV transmission equipment. The Microwave Products Division (MPD) was established in 1987 to provide the highest performance interconnect products for millimeter wave and high-power RF applications. Today, Southwest Microwave has its own 50,000 sq. ft., modern facility with in-house RF/microwave and electrical test capabilities. We continue to focus on high-end products to increase end-product performance.
All MPD interconnect products have lot control with materials traceability and certify to RoHS and Lead-Free standards. Exports are COTS, EAR 99 (NLR). They are made in the USA with USA-produced components.
Quality Statement
In addition to standard testing, Southwest Microwave offers special hi-rel testing to meet critical SCD and DPA requirements. Stringent controls assure that all parameters are met. Test Department equipment includes multiple VNA/PNA to 67 GHz plus offsite capability to 110 GHz.
CERTIFICATIONS / COMPLIANCE:
MPD has broad-ranging certifications to ensure strict compliance with national and global quality and regulatory standards.
Microwave Products
Improve your component and system performance with connectors, adapters and cables that feature exceptionally low insertion loss, low VSWR and low RF leakage.  HERE you can find some general information on what Southwest Microwave has to offer!
Below you will find a list of all of Southwest Microwave's connector lines as well as additional accessories and tools.  Please click the link for each product to pull up the catalog pages.