Data Conversion & Power Supplies
Pamir Electronics carries a wide range of Data and Power Conversion products as well as Power supplies for the Aerospace, Military, Data Communications and Commercial industries.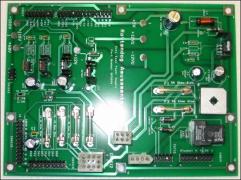 Analog-to-Digital Converters
DC Converters
DC/DC and AC/DC Power Supplies
Frequency Converters
Frequency to Voltage Converters
Interface Converters for Data Communications
DC – UPS Systems
Battery Backup

Tone to Pulse Converters
Phase Converters
Power Conditioners
Power Transformers
UPS Systems
Switching Power Supplies
Circuit Breakers
Products:
American-made ruggedized AC Power Sources for harsh environment and military applications. The product line consists of Pure Sine Wave DC-AC Inverters, True On-Line UPS Systems, and Solid-State Frequency Converters in the 120 VA to 320+ KVA single and three phase power range. These power sources are offered in a wide variety of standard COTS configurations, which can also be quickly customized per each customer's unique application.
Technology Dynamics Inc. (TDI) manufacturers High Reliability Switching Power Supplies & DC-DC Converters and DC-UPS Systems (Battery Back-Up) power supplies in the range from 50 watts to 30KW. With a vast library of 3500 Standard, Modified, and Full Custom field proven designs, Technology Dynamics Inc. can support any application found in Telecom, Data Processing,  Medical, Industrial and Military programs.