Connectors (Military and Commercial)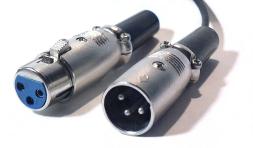 We specialize in high performance mil-spec, commercial connectors, contacts and accessories for the avionics and aerospace industry, communications, defense, ground support, medical, robotics, transportation and marine applications.
Circular: Multi-PiN, Miniaturized Low Profile for Black Box & Instrumentation Waterproof Circular Connectors: vibration, moisture, corrosion resistance: MIL-C-STD-202E
PC Board: for Thru-Hole Mounting
PCMCIA
SMT Board-to-Board
Backplane
Coaxial/RF
Flat Ribbon

High Density
D-Subminiature
Rack & Panel
Printed Circuit
Cylindricals
Fiber Optic
Rectangular
RF/Microwave
Hermetically Sealed
Mil Specifications:

MIL-C-26482
MIL-C-26500
MIL-C-28748
MIL-C-28840
MIL-C-22992
MIL-C-24308

MIL-C-38999
MIL-C-39012
MIL-C-39029
MIL-C-55302
MIL-C-5015 & G
MIL-C-81703

MIL-C-81659
MIL-C-83527
MIL-C-83723
MIL-C-85049
MIL-C-81511
MIL-C-83513
Pamir is an authorized representative and distributor of many types of connectors including:
Connectors for Printed Circuit Applications which are known for their high quality, versatility and on-time delivery. Airborn pioneered in the development of W-Series printed circuit board connectors and offers a variety of styles and sizes to meet customer's requirements for a vast amount of industries.
Incon has been providing sophisticated, high reliability, interconnection systems for use by the computer, telecommunications, military and aerospace industries since 1965. Incon significantly expanded its MIL-C-55302 product offerings with the acquisition of Texas Instruments' F-Series connector line.
PA&E specializes in the custom design and manufacture of hermetic connectors, electronic packaging and EMI filters. Their technology is proven in the harshest environments – from deep beneath the earth's surface to deep space and even within the human body. We work directly with engineers to custom design and manufacture electronic packaging and connector products that meet the exacting standards for the reliability satellite, missile, fighter aircraft, under-sea, implantable, energy and other mission-critical systems require.
The Microwave Products Division (MPD) was established in 1987 to provide the highest performance interconnect products for millimeter wave and high-power RF applications.  Improve component and system performance with connectors, adapters and cables that feature exceptionally low insertion loss, low VSWR and low RF leakage.
Konnect RF provides a complete line of RF connectors, adapters, attenuators, cable assemblies and passive microwave components with a focus on quality & cost-effectiveness.  They offer lower-cost alternatives for almost any part in the industry—just send us the part number or drawing and we will be happy to provide pricing, drawing & samples for evaluation.